Lite Industries, in conjunction with Austeng have developed a gantry to lift coffins which will help to minimise the risk of injury to cemetery staff, funeral directors and family members with the process also being seen as more respectful to the family.
The gantry can be used in narrow pathways, areas with restricted access, and will safely lift coffins around monuments and lift ledgers before and after internment. It can also be used to harness staff when working in graves especially during exhumations.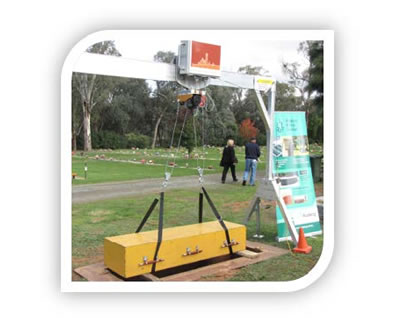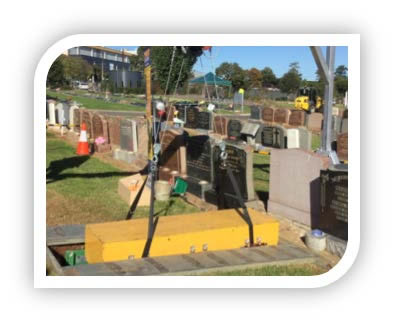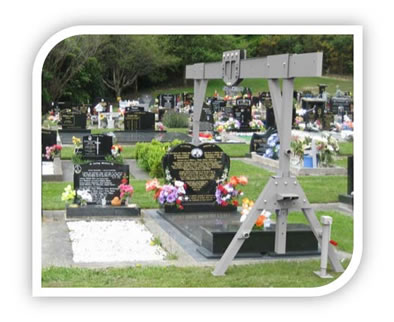 It is modular and easily transported and can lower a 500kg coffin.
Austeng have developed the battery operated lift system which enables the coffin to be lifted and tilted into monumental
graves operated either remotely or via pendant control. Using the gantry also means that less staff are required in attendance.
The final version has been well received at recent Conferences and the gantry meets all relevant National lifting codes and safety regulations.